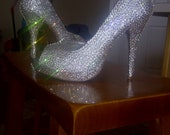 Are you a shoe person? If you are a bride to be, finding the right shoes to go with your wedding dress may be a challenge. There are so many styles to choose from. Some shoes are full of bling, others may be covered in lace....Will you need extra beading on yours?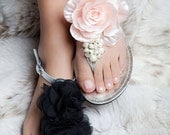 Do you like heels? Maybe flats are what you are looking for? You may even been looking for sandals. They can be designed to be dressy and look nice with your dress too.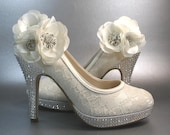 Is comfort important to you? Heels may not be the right choice for you. Standing and dancing in them for several hours may really cause you a lot of pain. However, many will take the pain to have just the right shoes for their special day.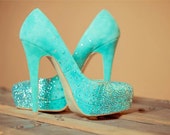 Maybe I have just what you are looking for in my treasury? To see the other shoes visit here:
Wedding Shoes
.
Enjoy!
Amy
Amy's Original Bridal Hangers