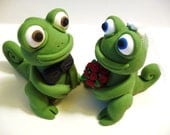 No detail about your wedding is small. Every detail is as important at the next. You may not realize this, but cake toppers do not automatically come with your wedding cake. This is something you will need to pick out and provide to the bakery you choose to work with. They might have some for sale, so you will need to check with them if you do not want to search on your own.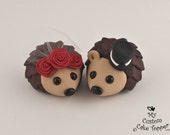 There are so many types of cake toppers to select from. It really just depends on your theme and what fits your personality. Many of the toppers on Etsy are made from clay. They are really cute sets from frogs to human figures.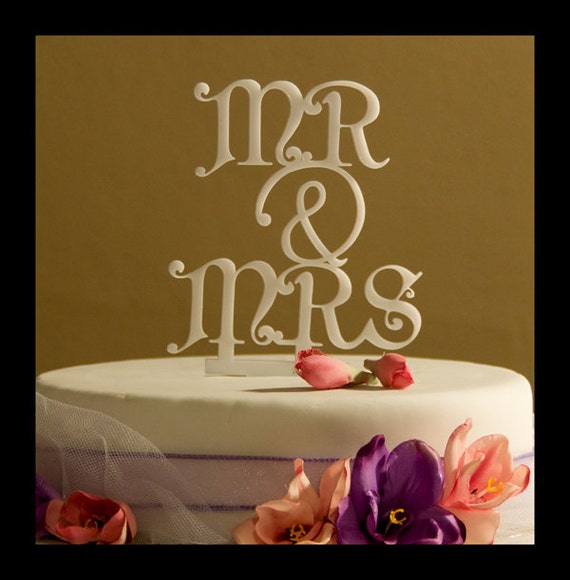 If you want to have your last name initial created with bling, that can be done too. Prefer to have Mr. & Mrs. on the top, that can be made too. Vintage and wire are a nice combination as well.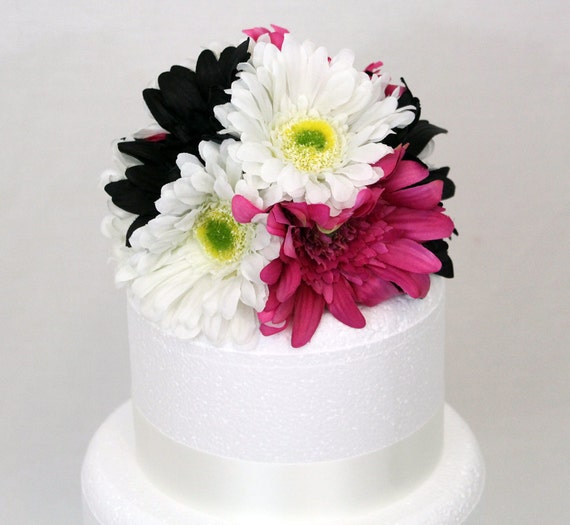 Flowers can be a nice touch to the top of your wedding cake. This is more of a traditional idea, but is still very nice. It can be enough to really make your cake stand out.
As you can see, there are a variety of items to choose from. It truly is a matter of what you like. Make your cake speak about who you are as a couple.
To view this treasury in full and see more of these lovely items, please click here:
Top Your Cake With This!
Here you will be able to see who created the item and view more in their stores.
Enjoy your cake!
Amy
Amy's Original Bridal Hangers