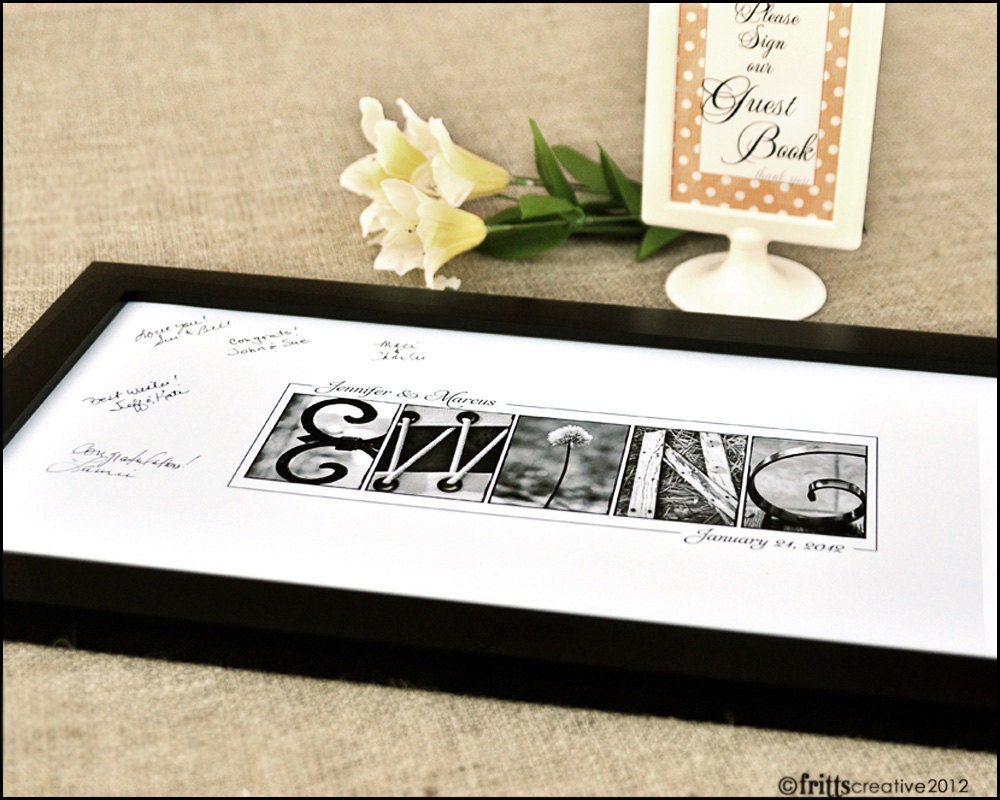 I like creating treasuries featuring wedding themes. I try to find something different each day to focus on. This treasury is created with different options there are for your guests to sign. Some all just enough room for the actual name of the guests, while others allow room for them to write a wish for you, or advice. I just love something different.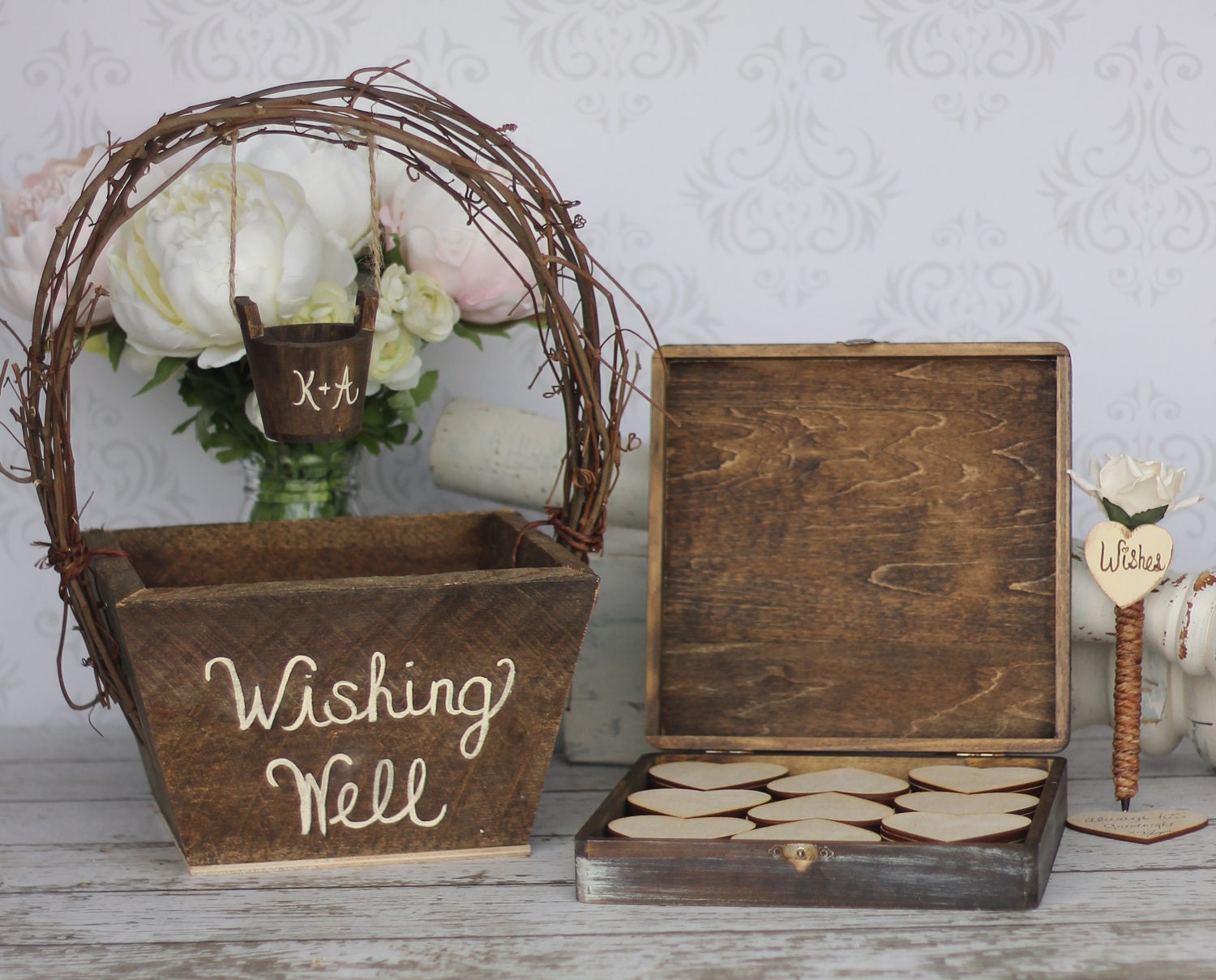 I was doing a craft show today at a venue which is popular for weddings. I walked out in to the hall to see a bride and groom, along with their wedding party walking by. Everything about them seemed to be traditional, and a wedding as usual. It was then that it hit me how much I like weddings to be out of the ordinary.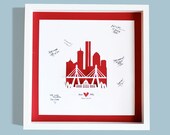 From my own experience, often out wedding items get put away never to be seen again or often. I am not quite sure where my wedding items are, to be honest. I think the more items you can have created to become part of your home decor, the better. At least you are able to enjoy them for a few minutes.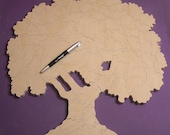 Many of the items I found can be wall hangings once your are finished with them. You may have to go the extra step and frame them, but at least you have that option. Many do not come with the frame or matting. You have to do that on your own. Some can easily be framed without all the extras. It just depends on what you select.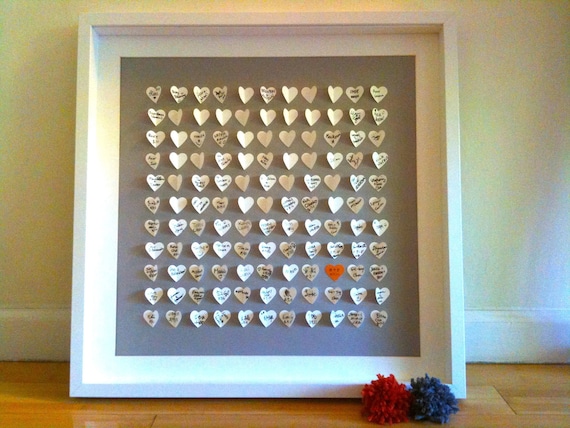 Too see the full treasury please visit here:
http://www.etsy.com/treasury/NTQwNDY1OHwyNzIwOTk2OTgx/your-guest-will-sign-this
Enjoy!
Amy
http://www.originalbridalhanger.etsy.com